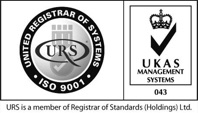 Full Design Service working with Clients from conception
to finish Product.
Flow Dynamic System cutting material up to 200mm in thickness.
Edwards Pearson D.N.C. 200 Tonne forms up to 3mtr in length.
Ercolina CE50 RIng Rolling of flat/round bars and tube sections.
Punching
Punch/Notch/Cropping
Notching
P/A 2025 Single Station for light plate work.
Geka Ironworker 80 Tonne for heavy plate work.
Amada Corner Notcher 200mm x 200mm x 3mm capacity.
Edwards Pearson D.N.C. cuts thickness up to 6mm x 3mtr in length.
Imet Semi-Auto Mitering Bandsaw with 6mtr auto digital back gauge.
Welding
Modular Jigging Tables
T.I.G. and M.I.G. Synergic welding of Ferrous and Non Ferrous metals.
Demmeler Heavy-Duty 3D-Clamping System for accurate welding of
parts and assemblies.
Forklift
Internal Overhead Crane
J.C.B. Teletruk with a 3 Tonne lift capacity.
Morris Overhead Crane with a 2 Tonne lift capacity.
Laser, Machining, Powder coating & Wet spraying.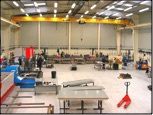 Design Service and Plant List